The Ultimate Checklist for Service Leaders
15 September, 2023
When managing mission-critical equipment, one second of downtime can have a ripple effect across your organization, affecting revenue and brand credibility. Are you prepared to tackle these challenges? Download the complete checklist for Service Leaders.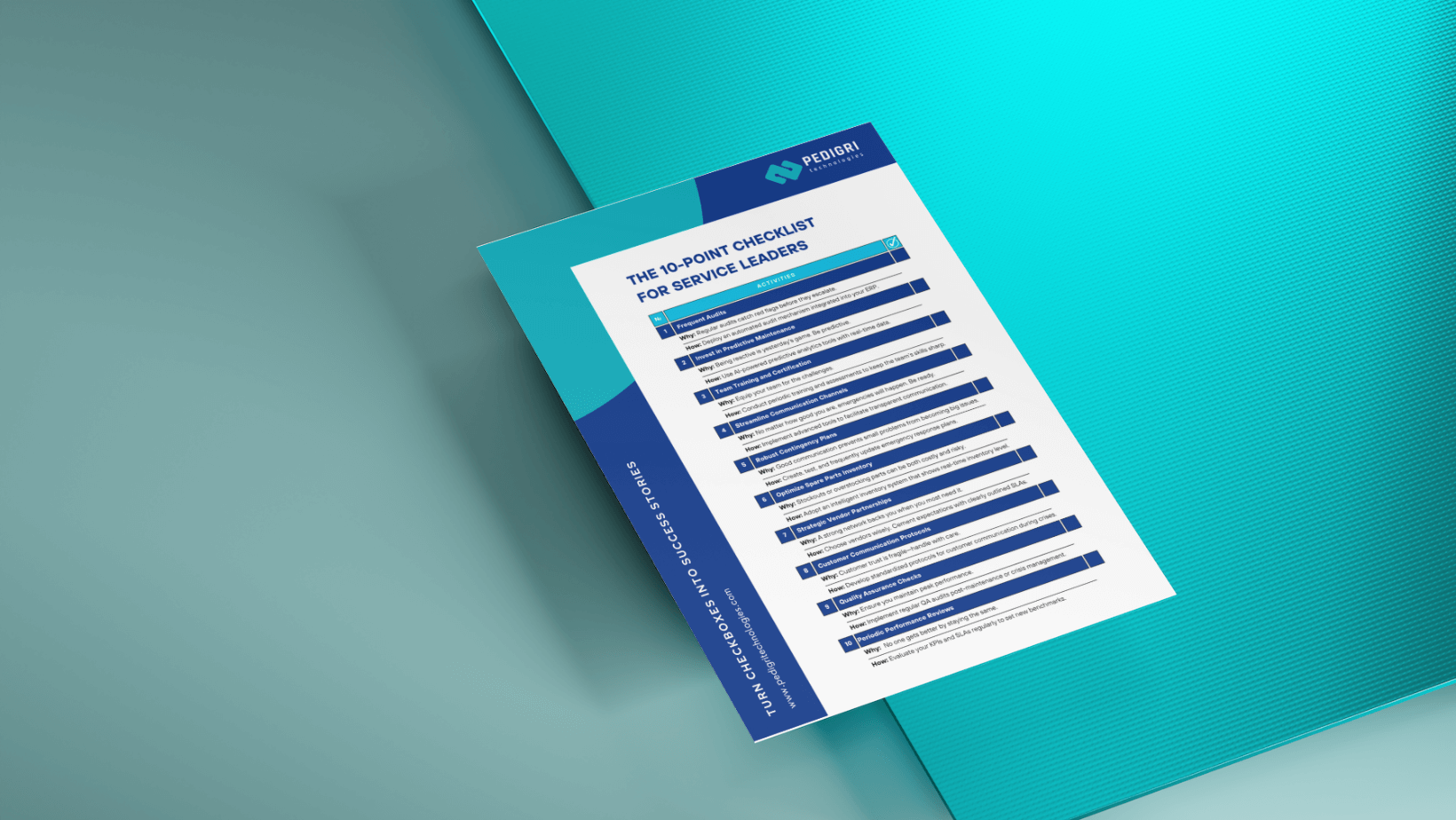 Make sure your equipment is running seamlessly and turn the odds in your favor during inevitable crisis scenarios. While it's nearly impossible to totally eliminate downtime, following this checklist can drastically minimize it, thereby saving you time, money and brand reputation in the long run.
Download Now!
Ready to step up your game? Fill in the form below and get our checklist to your email.
Let's turn checkboxes into success stories
Implementing this checklist will undoubtedly set you on a course toward minimizing downtime and achieving operational excellence. But even the most flawless systems and processes need a dependable partner to take them across the finish line.
That's where Pedigri Technologies comes into play. We specialize in managing your service spare parts process end-to-end, from import and storage to last-mile delivery across 35+ countries in the MEA region. With our AI-enabled planning and forecasting tools, real-time shipment visibility, and comprehensive KPI and SLA dashboards, we offer you the tactical edge you need to avoid downtime and thrive in your mission-critical operations.
Reach out to us today, and let's explore how we can turn those checkboxes into success stories.